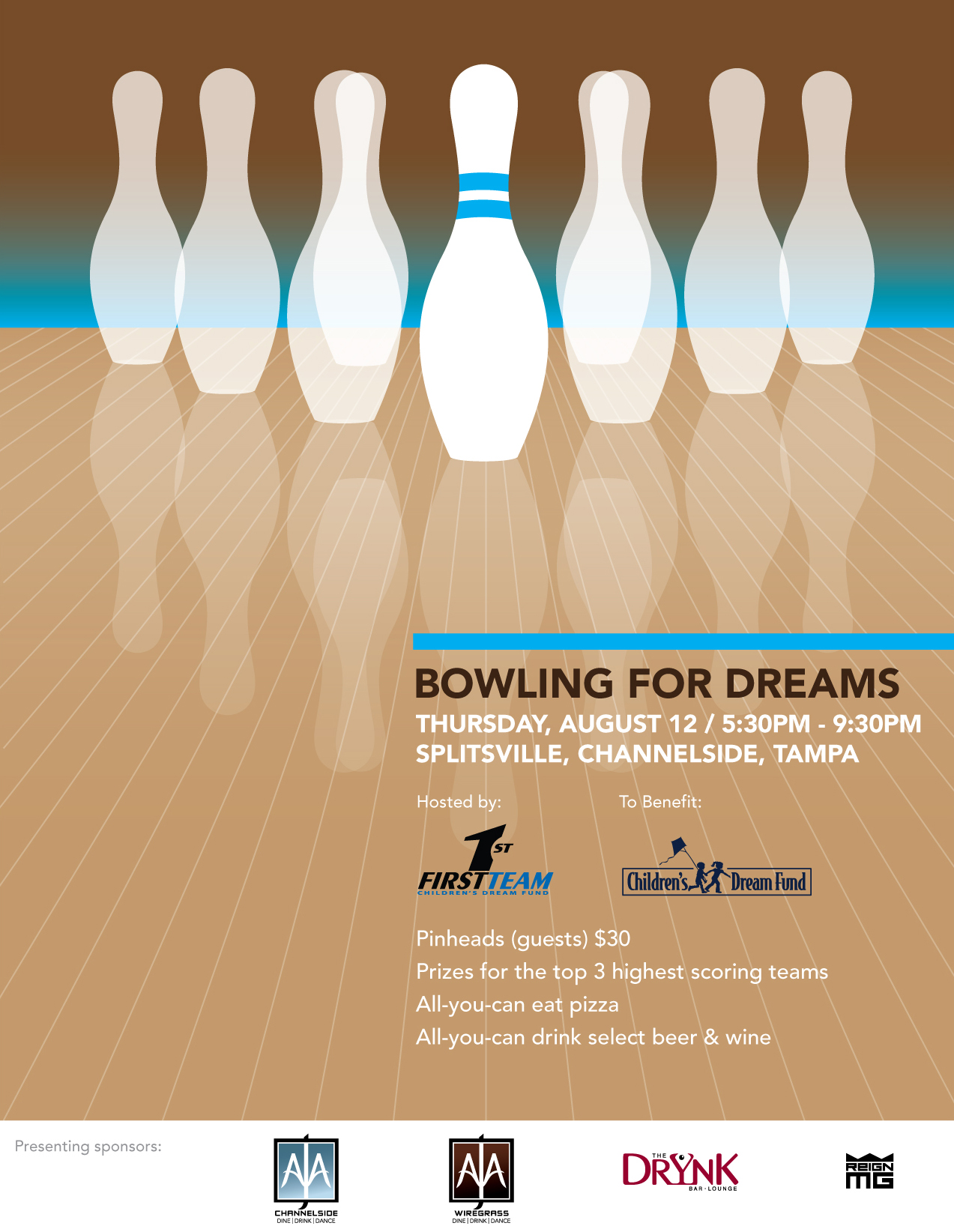 Did you know that Bright Eyes has a passion for bowling? Well, we don't. But we do have a passion for community involvement, especially when it means helping out local children.  So we are happy to be sponsoring a "Dream Team" of bowlers to raise money for the The Children's Dream Fund.
Check out the Dream Team: All Your Pin Are Belong to Us
You can join us as a 'Pinhead' guest for $30. For that you get to watch the action, take part in the silent auction and raffle, complimentary beer, wine and pizza buffet, as well as musical entertainment from 93.3FLZ DJ, Kidd Leow. If you'd like to sponsor a team Click here to email Andrea Vest or call 727.896.6390.
More info The Children's Dream Fund:
The Children's Dream Fund was founded in 1981 with the single purpose of fulfilling dreams for children ages 3-18 who have been diagnosed with a life-threatening illness. Referrals are received from several hospitals on Florida's west coast. Dreams vary greatly - from trips to Disney World, meetings with celebrities, computers, play sets, cruises and shopping sprees. Every child deserves hope and a dream! The true impact of a child's dream cannot be measured in dollars and cents. Our desire is to grant every eligible child's dream. There are many children in our community with life-threatening illnesses, and the Children's Dream Fund needs your help to reach them.
Hope to see you there!

Nathan Bonilla-Warford, OD
Bright Eyes Family Vision Care
Located in the Westchase area of Tampa.